Street Smarts (Hardcover Book)
In Street Smarts, Jim Rogers shares his investment experiences in stocks, currencies, gold, properties etc. He talks about the observations made and lessons learnt for each investment type. The techniques which can be used to foretell the future market trend are mentioned in the book as well. We can learn from his past investment experiences and thus make the right investment decisions in the ever-changing market conditions.
Toggle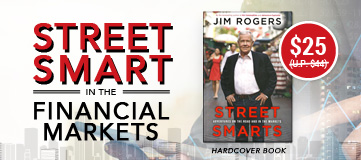 Value Investing in REITs Book
Benefit from the higher dividend yields by investing in REITs. This book guides us through the REITs investments in a step-by-step and comprehensive manner. Actual case studies of REITs in Singapore are also used for illustration of concepts.
Toggle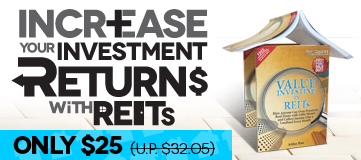 View All Books
ShareInvestor Educational Series
12 May - When will Market Crash and a study of 50 years of market crashes!
Just before a crash, the stock market is always very active and bullish. Investors will go crazy over the stock market. Some investors may even use margins to buy stocks. More and more speculators buy and sell within the contra period. They tend to ignore inflation rates and ……
Toggle
07 May - Riding the Perfect Storm
What are the predictions for 2016? What do these signs means? How will they impact the markets and… YOU? In this seminar, CK Ee will help you to make sense of the market.
Toggle
11 Jun - FSM INVEST Expo 2016
FSM INVEST Expo 2016, Co-organised with ShareInvestor Indulge in a line-up of insightful seminars by distinguished industry experts with highlights on the global/local markets, portfolio construction and better introduction on the investment products offered by FSM.
Toggle
14 May - Investment 101
Have you ever wondered how the rich attain their wealth and keeps it growing? Do you dream of retiring early (or being able to retire at all)? You want to invest but you don't know where to start?
Toggle
04 Jun - REITs Symposium 2016
The largest REITs event in town!
Toggle
View all Events
ShareInvestor WebPro - Web-based
Full suite of fundamental data and technical charts
Spot potential counters for investment with the TA Market Scanner
Detailed financial reports and ratios for your stock analysis
Subscribe
FREE Trial
Details
ShareInvestor WebPro - Windows Application
Advanced trading software designed for active traders
Customisable screen layout across multiple monitors
Advanced charting tools and detailed price information for accurate trading decisions
Subscribe
FREE Trial
Details
Last Done:
$0.111
+0.004 (3.7 %)
1st in Top Active at 14:45 (Delay 10 Minutes)
Financials Summary
Based on Full Year Dec 2015
Profit & Loss Summary (SGD$ '000)
Revenue
17,582
Profit Before Tax
-75,005
Profit Attributable to Shareholders
-75,007
Balance Sheet Summary (SGD$ '000)
Non-Current Assets
19,683
Current Assets
18,989
Long Term Liabilities
5,140
Current Liabilities
52,883
No. Of Ordinary Shares Issued
822,956
Ordinary Share Capital
196,818
Reserves
-216,169
Shareholder's Equity
-19,351
Minority Interest
0
Financials Summary is a very brief look at the financials of a company. We capture and provide the complete full year and interim Profit & Loss and Balance Sheet of each company by the next day of the result announcement.
View our complete Financials for all counters.
Close