Show Me the Money (Book 1)
The book teaches you how to invest in stocks that are most likely to grow in value, how to balance your portfolio so that you have little to fear irregardless of whatever happens in the market, and last but not least, how to be ready to grab the opportunity for the next bull market.
Toggle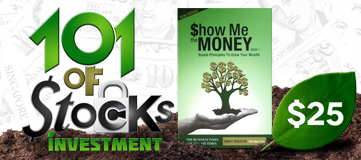 Value Investing in REITs Book
Benefit from the higher dividend yields by investing in REITs. This book guides us through the REITs investments in a step-by-step and comprehensive manner. Actual case studies of REITs in Singapore are also used for illustration of concepts.
Toggle
ShareInvestor Educational Series
ShareInvestor WebPro - Web-based
Full suite of fundamental data and technical charts
Spot potential counters for investment with the TA Market Scanner
Detailed financial reports and ratios for your stock analysis
Subscribe
FREE Trial
Details
ShareInvestor WebPro - Windows Application
Advanced trading software designed for active traders
Customisable screen layout across multiple monitors
Advanced charting tools and detailed price information for accurate trading decisions
Subscribe
FREE Trial
Details
Last Done:
$0.001
- (- %)
1st in Top Active at 18:20 (Delay 10 Minutes)
Intraday Price and Volume Charts
The Intraday Price Chart plots the intraday price movement of the counter.
The corresponding Intraday Volume Chart shows the corresponding volume traded as a seperate chart below the intraday price chart.
View our Intraday Charts for all counters.
Close